PA Journalists Attend Annual Conference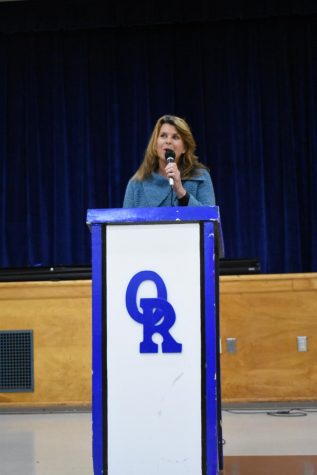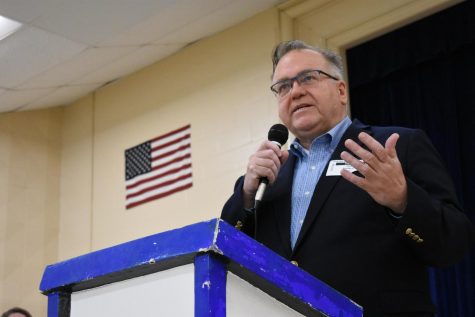 On October, 1, 2019, student journalists from Pinkerton Academy and Dover High joined the Oyster River High School journalism students for the annual Student Journalism Workshop, sponsored by the Nackey Loeb Foundation and the NH Press Association held at Oyster River High. 
During the day, students attended informational sessions on multiple aspects of journalism: photography, audio and writing. The hour long sessions helped prepare the young journalists prepare for the newsmaker event, an informal debate between NH GOP vice-chair Pam Tucker and NH Democratic Chair Raymond Buckley. The hour long conversation sparked some tension between the two politicians while allowing the students to get a better look at New Hampshire politics and to hone their skills as journalists.
Journalism teacher at Pinkerton Academy, Timothy Cain, said,"Empowering student voices is crucial to our school communities, and ultimately, our democracy. To that end, I was excited to have brought six student journalists to the annual journalism conference. It is my hope that this workshop will be the spark to ignite more interest among Pinkerton students to express their voices in telling our student body's stories." As the event came to a close, the involved students left knowing the future of journalism would soon be in their hands.
Kathryn Anderson, co-EIC of the Critic yearbook, said, "I have gained many real world experiences, like working on a deadline and working with people I have never met before to create something that may possibly be published." 
In the end, the student journalism workshop brought together students from a few schools in Rockingham County who possess an interest in learning various journalistic skills. Executive Director of Nackey S. Loeb School of Communications, David Tirrell-Wysocki, said in his opening remarks that he hoped students would utilize the skills they learn within their own school communities.
The work now begins for Pinkerton's student journalists to tell the community's stories.