Behind Closed Doors
Recent Vandalism Concern for Students and Faculty Throughout Campus
After the conclusion of midterms, students were shocked to discover new signs posted in the English and science building bathrooms declaring that all doors must remain open. This change would be the first of several to prevent further vandalism. Many teachers reminded their students of established bathroom rules. Phones would have to be left in the classroom, and teachers' initials recorded on the passes before students grab the color coded lanyards. 
Though the news of vandalism was new to some students, administrators have been dealing with a number of cases for over a year. Past damages vary from written graffiti on bathroom walls/stalls to ripping doors off their hinges and stuffing toilets, sinks, urinals and water fountains with paper towels or toilet paper. Further investigation shows that the most prevalent vandalism started last year and has continued to escalate into second semester. 
"Well, if we are talking about degree, it can range from paper towels being stuffed in the sinks or the toilets or the urinals– something that seems kind of not big but could cause problems like flooding; the most damage we've seen in the science building is door stalls being sheared off the hinges to the point where they need to be welded back on. The water bubbler on the 3rd floor of the science building was ripped off at one point," said Mrs. Clute.  
Students are struggling with the newly enforced bathroom regulations. Many have shown their distaste by fighting back on social media and defying the rules by bringing their phones to the bathroom. Despite efforts of teachers and administrators, acts of vandalism and new graffiti continue to occur in the restrooms. 
Much of the students frustrations seems to stem from the fact that the regulations had seemingly increased drastically overnight. 
Connie Park ('21) believes the regulations are a "waste of time for the teachers and students" and Olivia Pavao ('21) said that [the new rules] "feel overbearing, but I understand their [the administration's] reasoning."
As of Feb 20, administrators had no leads as to the the identities of the students responsible for the vandalism. In order to bring the destruction to an end, Associate Dean, Mr. Walker said, "Students, if you see something, say something. This is your school, and we need your help."
About the Writer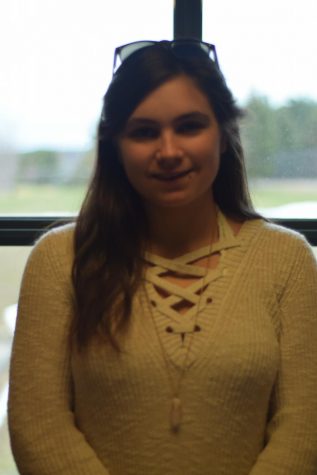 Aleksandra Carney, Staff Writer
Aleksandra Carney is an energetic student currently in her senior year at Pinkerton Academy. In addition to writing stories and managing the social media...